I got up early enough to catch this morning's lunar eclipse from the roof, but sadly did not make it to the Capitol in time for my original plan, to catch an eclipsed moonset with the DC skyline. Still, it was a lovely total lunar eclipse to start off the morning.
I also tried collecting my high ISO shots of the onset of totality into a crude animation: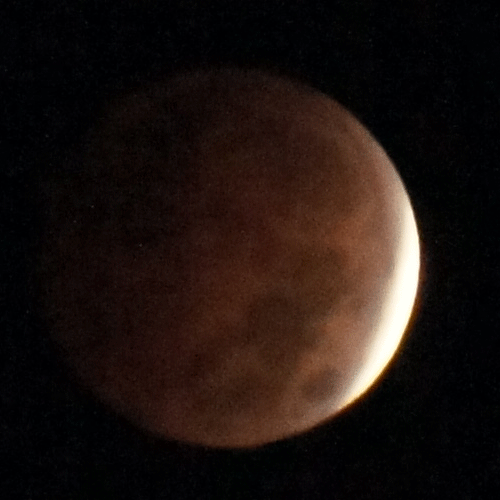 Nicer gallery from Capital Weather.
Best tweet of the event was from Mike Brown aka Plutokiller:
STOP SAYING PLUTO IS A PLANET OR NEXT TIME I WILL NOT GIVE THE MOON BACK

— Mike Brown (@plutokiller) October 8, 2014